Out of Office 2023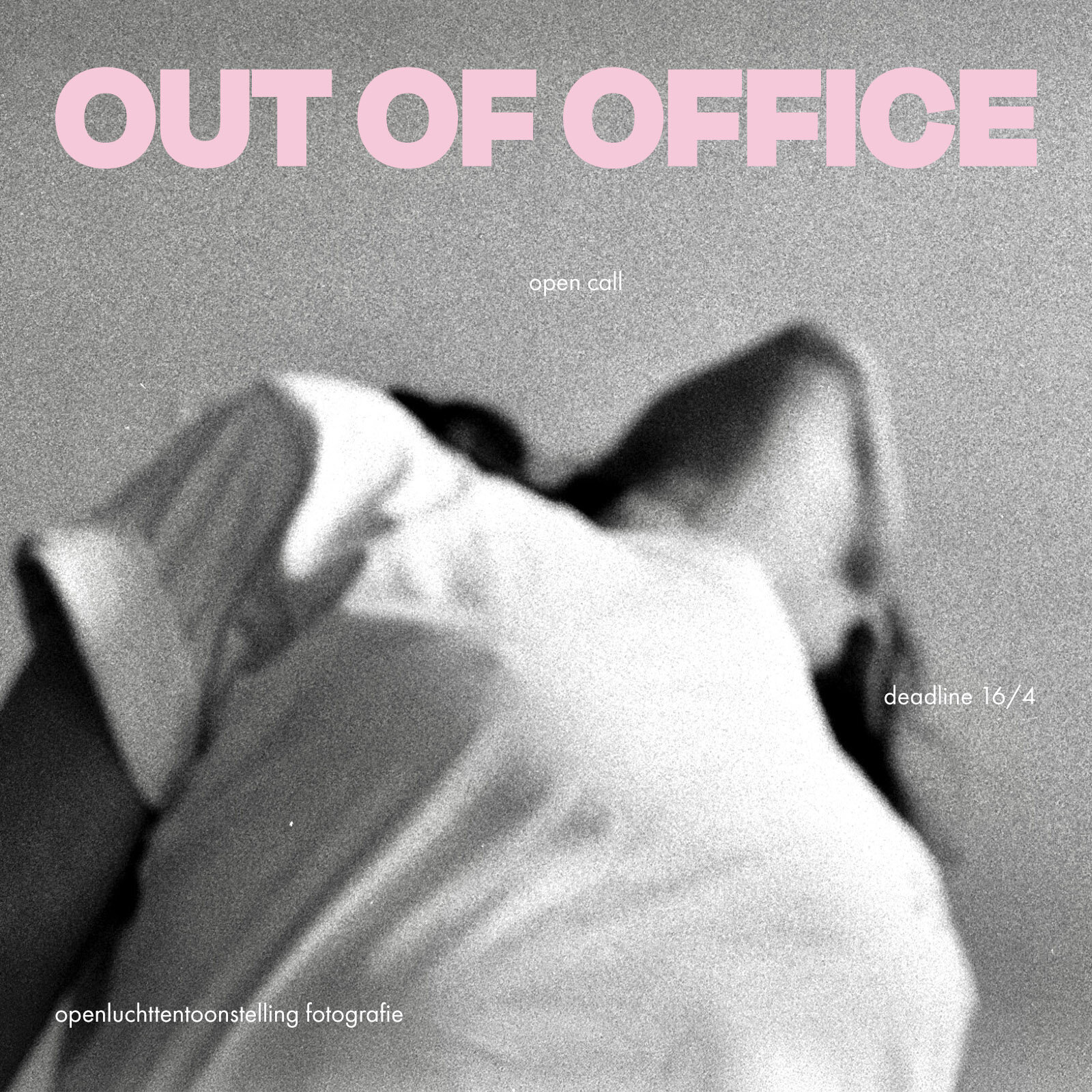 Will BREEDBEELD exhibit your image(s) at the 'Out of Office' photo exhibition in Bruges? 
Every year, we call on photographers to submit their best images for this photo competition. These may be single images or images from a series. Everyone may submit a maximum of five images. There is no restriction on theme or genre. A wide selection from the entries will be on display in the open-air exhibition throughout the summer. After Rivierenhof, Bosland, Noordduinen and Doel, Out of Office will therefore move to the Koning Albert I Park in Bruges this year from 10 June to 24 September, in cooperation with Brugotta Festival, Concertgebouw Brugge, Stad Brugge, Het Entrepot and Stedelijke Academie Brugge DKO.
What?
Out of Office is a photo competition with no imposed theme or subject. All genres and disciplines are welcome.
For whom?
The competition is open to photographers of all levels. 
Deadline: 16 April 2023.
How does it work?
- Upload min 1 and max 5 images using the form below. These may be single images or images from a series.
- Put your name in the files you submit and number them: lastname_firstname_1/ lastname_firstname_2/ ...
- For the selection, these images may be in screen resolution (72 dpi), for the selection we request the images in high resolution.
- Submit your images without watermark.
- If it is an added value, you may add an accompanying text to your image(s).
Participation is completely free.
Our partner the Brugotta Festival will also make a selection of three images that will be exhibited.
Who knows, maybe your image will be exhibited in the King Albert I Park in Bruges between 10 June and 24 September 2023.