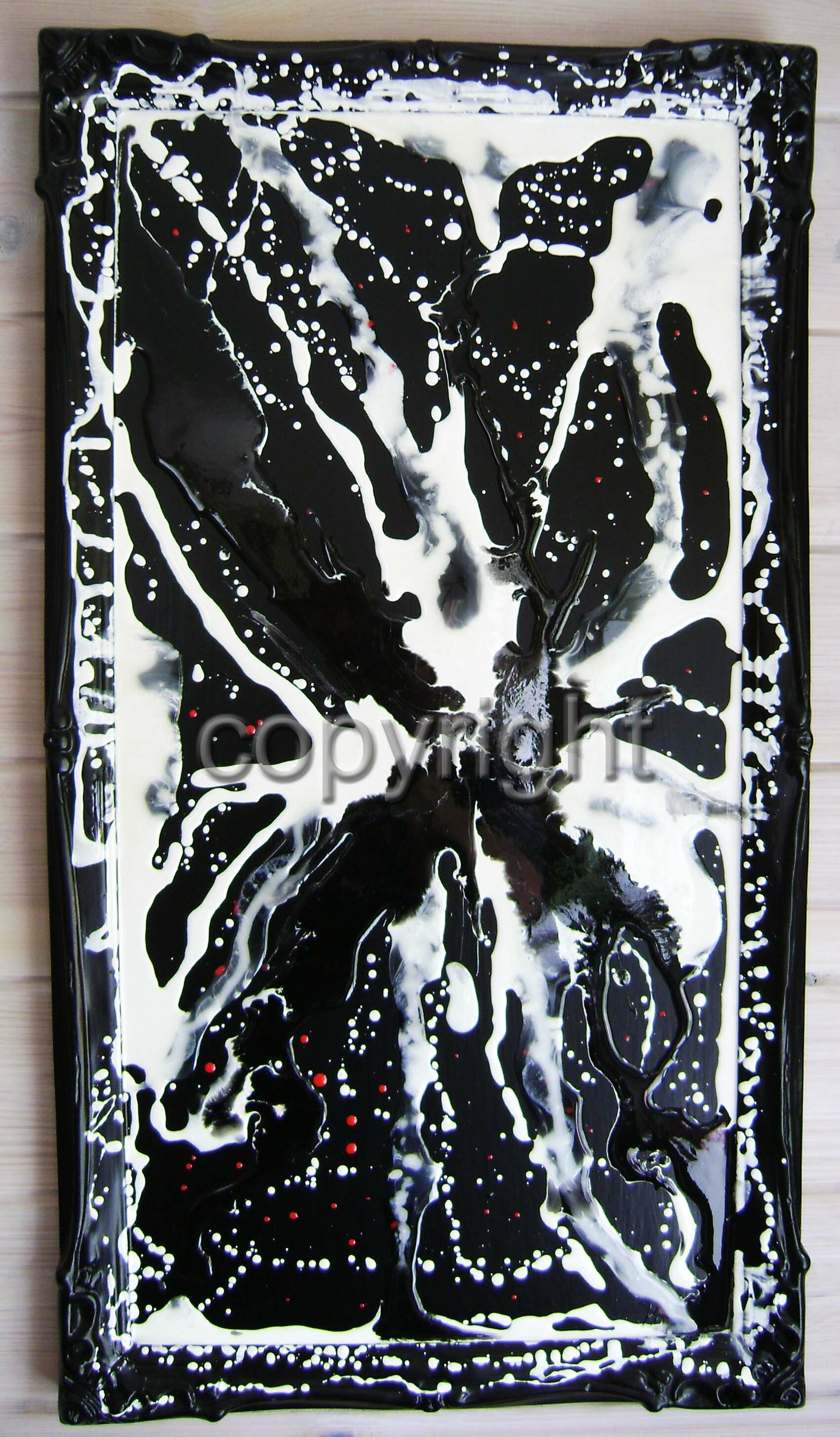 "Oerknal"... op een oud gerecycleerde kader.
De werken zijn gemaakt vanuit 'intuïtieve fantasie' vandaar de verscheidenheid. Nadien wordt een titel verzonnen en  wordt er een psychische analyse gemaakt van elk schilderij.
Iedere "echte creatieve" kunstenaar heeft een complex ... een gezond complex... hij/zij wil iets uiten, dat uit zijn binnenste komt. Er bestaan ook ongezonde complexen, ook bij een kunstenaar (?): bv. 'moedercomplex (Oedipuscomplex), vadercomplex etc...'.
Is deze drift of kunstenaars-complex afwezig dan is hij/zij met esthestica bezig of commerce, doch zeker niet met kunstkunst ... ! De meeste hedendaagse kunst is echter een decoratief product, zonder enige diepgang. En grote naam of beroemdheid is absoluut 'geen ' om uit te maken als we te maken hebben met GROTE KUNST.
"Gewone eenvoudige mensen kunnen soms zeer Grote Kunst maken"!
78 / 43 cm

Philippe Smith