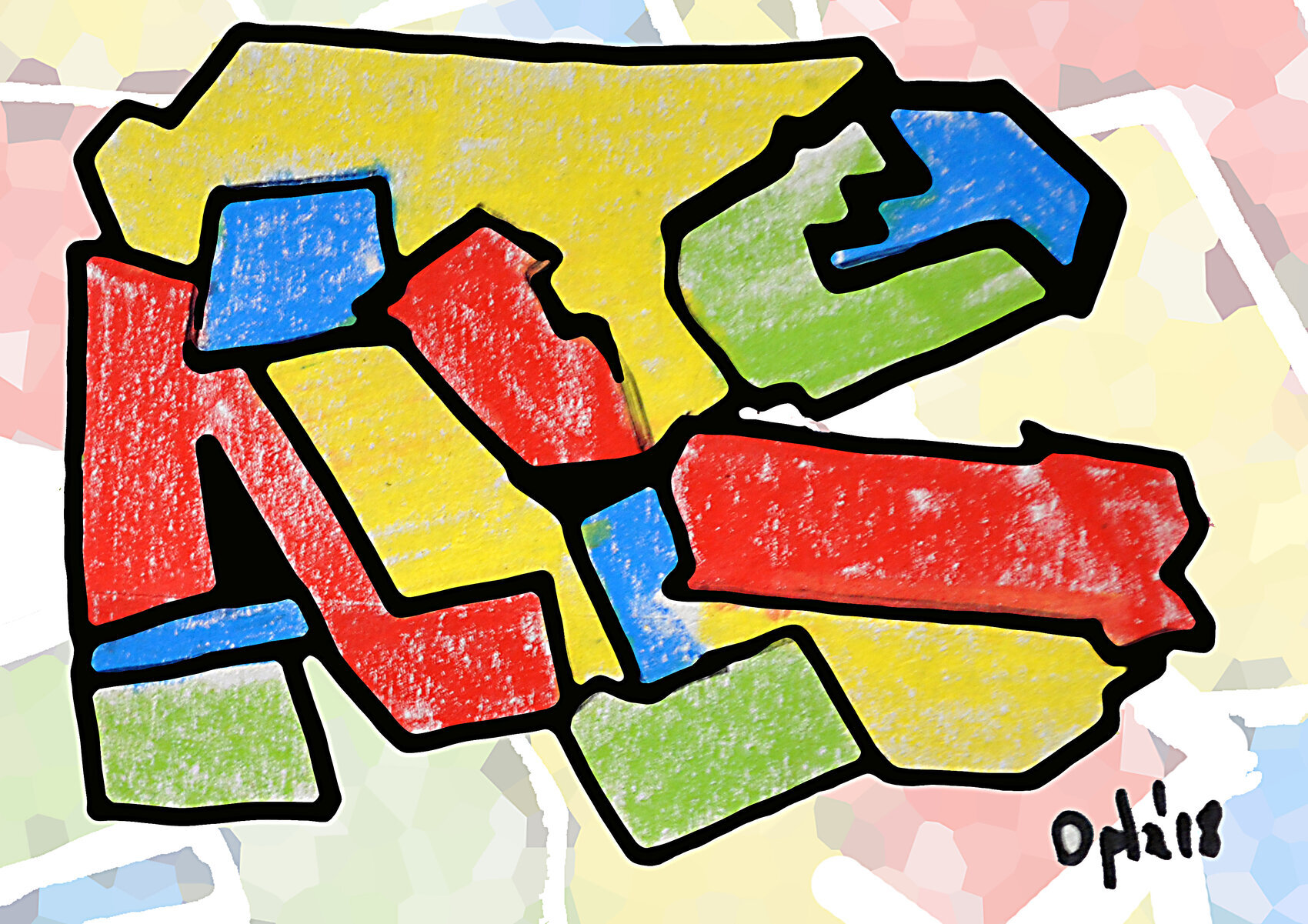 Rino
Categorie tekenkunst
Afmetingen : ca 10 x 10 cm inkt -  en multi-functioneel potlood op Karton, digitaal herwerkt.

Dieter's zoektocht, na het bestuderen van de oude meesters en het zoeken van de grafische krachten in de wereld om hem heen, eindigt (of begint?) in verdere abstracties.
Lijnen worden kleur, en (a)symmetrie brengt de grafische kracht tot zijn krachtigste exponenten in strakke composities.  Soms herkenbaar als dierlijk of landschappen, soms volledig vrij voor interpretatie maar altijd vol van kleur en vervloeiende lijn.
"Rino"  is nog enigszins herkenbaar als een dier, misschien zelf een soort neushoornachtige.  Robuuste lijnen en ruwe kleuren benadrukken grafisch de logheid, maar evenzeer de speelsheid van een dergelijk creatuur. Of is het een bulldozer op weg naar zwaar werk ?
ca 10 x 10 cm

Dieter Platel