SelfTouch - SkinTouch- A skin of porcelain - zelfportret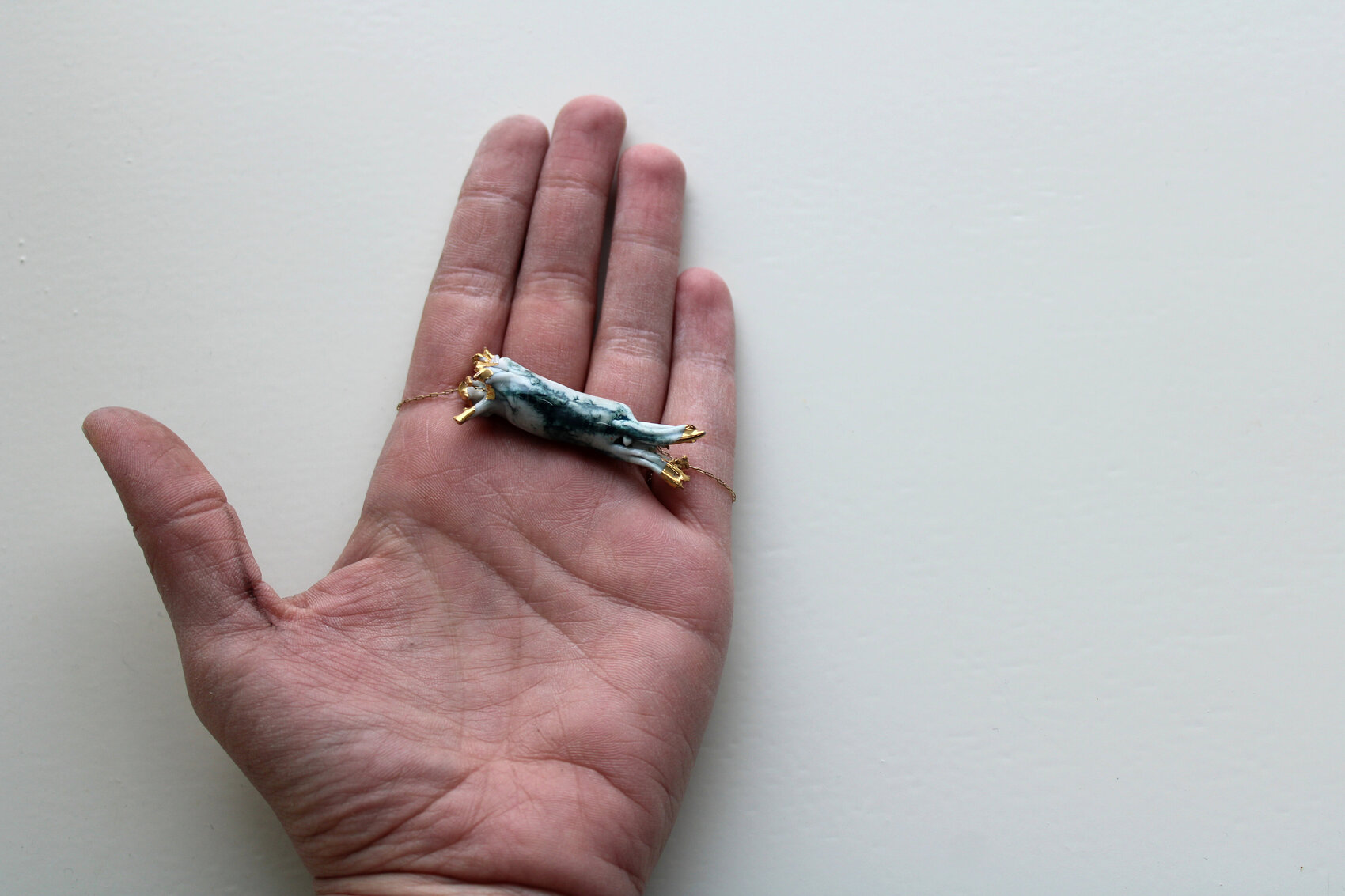 SelfTouch - SkinTouch- A skin of porcelain - zelfportret
Sculpturen als metafoor voor labels.
Mensen hebben van nature de neiging om chaos te willen structureren, de wereld te willen indelen. En dus ook mensen in hokjes te willen duwen. Vaak voelen deze hokjes aan als benepen, niet passend of anders gezegd als een corset.
Ik kies ervoor om nog enkel deze te dragen die mij passen en niet als benepen aanvoelen. Sculpturen als corset, aan of uit. Benepen of persoonlijke groei in labeling.
Bij uitbreiding link ik naar vrouwelijke emancipatie, Black Lives Matter en de perceptie rond holebi.

Meike Janssens