Jess - op het tweede zicht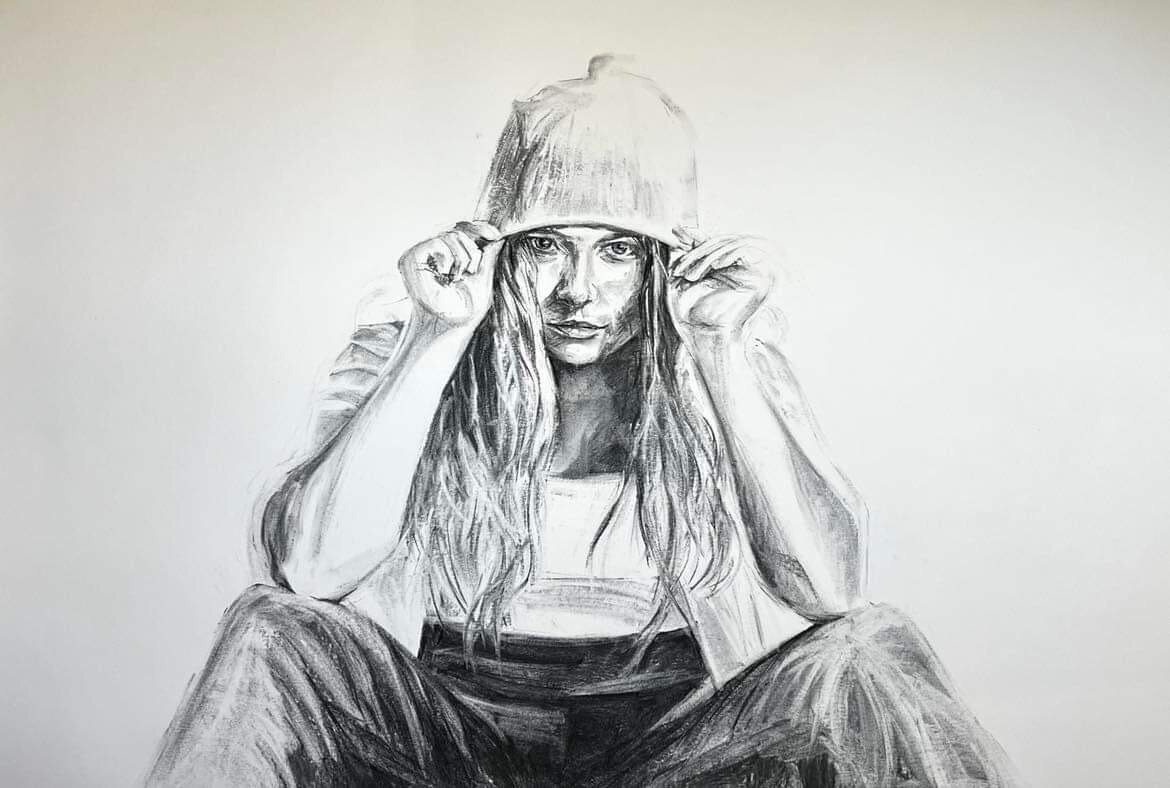 Jess - op het tweede zicht
Kijk jij naar haar? Of kijkt zij naar jou? 
Is ze er klaar voor? 
Ben jij er klaar voor? 
 
Jong en onstuimig, enthousiast en recht door zee. Ze weet enorm goed wat ze wil. Of dat lijkt toch zo. Je voelt je enigszins overdonderd door haar aanwezigheid. En je vraagt je af wie je zelf dan wel bent in haar gezelschap. Tegelijk heeft ze altijd die muts op haar hoofd en de lange golvende krullen die haar gezicht half bedekken. De ogen die je nieuwsgierig opnemen vanuit de veilige cocon.
120x80cm, houtskool op papier, Professioneel ingekaderd in een kwaliteitsvolle grijze omkadering met een passe-partout. 

Sarah Tresignie