Price Fondation Marie-Louise Jacques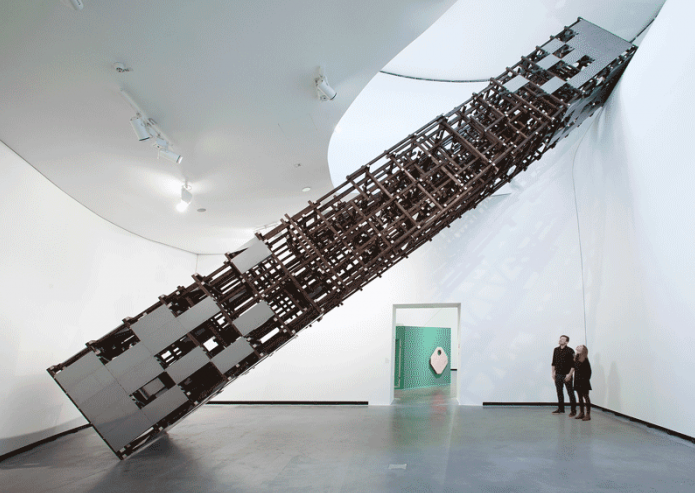 Adrien TIRTIAUX - Too Big to Fail / A Joint Venture, 2017 Stained wood, screws, Tirtules MARTa Herford
Since 2001, the Marie Louise Jacques Foundation (Stichting tot Bevordering van de Hedendaagse Belgische Beeldkunst) has organised and awarded an annual sculpture prize.
The Marie Louise JACQUES Foundation, Foundation for the Promotion of Contemporary Belgian Sculpture, has organised and awarded a sculpture prize every year since 2001. This Prize, to the amount of € 10,000, is awarded to a sculptor of Belgian nationality or resident in Belgium for at least one year and at least 35 years of age on the date of submission of the application.
 
The Foundation regards as sculpture: any creation expressing the three dimensions and using different techniques, all materials or all combinations.
 
The Prize is awarded by a jury of artists and other personalities of the art world, composed according to the statutes of the Marie-Louise Jacques Foundation and according to the rules of the Prize.
Submit by sending an email to: jury@fmlj.be. All applications must be received between 15 August and 30 September 2023.
Deadline
30 September 2023