Residency at Ti-Pi for Ghent-based artists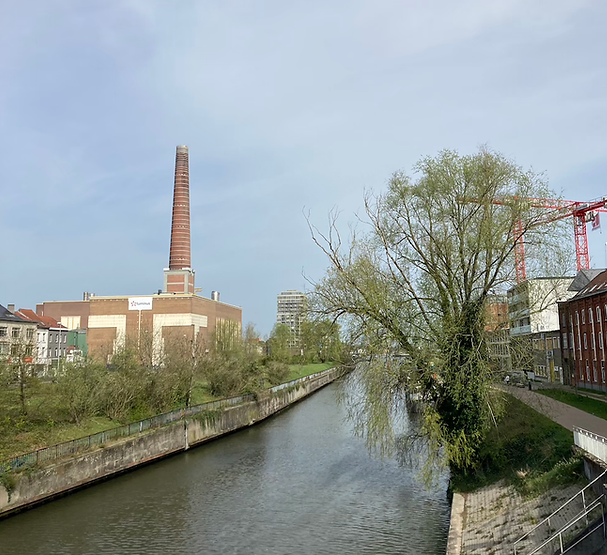 Ti-Pi launches an Open Call for a short term artists residency for a Ghent-based artist (official address in Ghent is not required). Duration up to four weeks. You will have a studio to focus, experiment and socialize at the Ti-Pi quarters. At the end of the residency, you will get the opportunity to present your work through the form of a presentation or an exhibition. 
Ti-Pi (Transient Projects To People) is a Ghent-based artist-run project space that strives to create a platform where local and international artists meet and get into dialogue with the community surrounded by both Ti-Pi and Ghent at a larger scale. We are located in a 3-story townhouse, near Dampoort Station, that we use as a combined compound for (inter)-national residencies and exhibitions. 

Where: We are centrally located near Dampoort-Station, 15 minutes walk from Vrijdagmarkt. 
Duration: four weeks (flexible), desired dates are up to you, please let us know your preferred dates
 
Selection
The residency is best suited for visual artists, writers, performers, but all genres are welcome. 
The criteria mainly consist of a clear vision and a true dedication to your work/practice, as well as a willingness to exchange with the community that inhabits the surroundings of Ti-Pi. 
Rules
How to apply?
Please send an email with the following: 
Presentation of the project or idea you'd like to further develop at Ti-Pi (Max 1 A4 page, including a short project description and a rough overview of its structure. (Will you work every day or once in a while, alone or with others, will it end in a possible presentation/exhibitions, book launch, open talk / studio,….?)
Overview of your work (link to your website or a PDF portfolio.)
When will you hear from us?
20/10/2022
Since we're a multilingual team, we'd like to ask to apply in English.  
There will be a concentrated committee that will go through the applications and make a decision about who would be best suited for the short-term residency.

Can you sleep here? No. For this Open Call we're looking for Ghent-based artist that is able to accommodate themselves. This residency is seen as a day-time residency, which will exist in collaboration with our international "day and night" residency program. 

​​​​​​​Costs: free of charge
We look forward to your application!